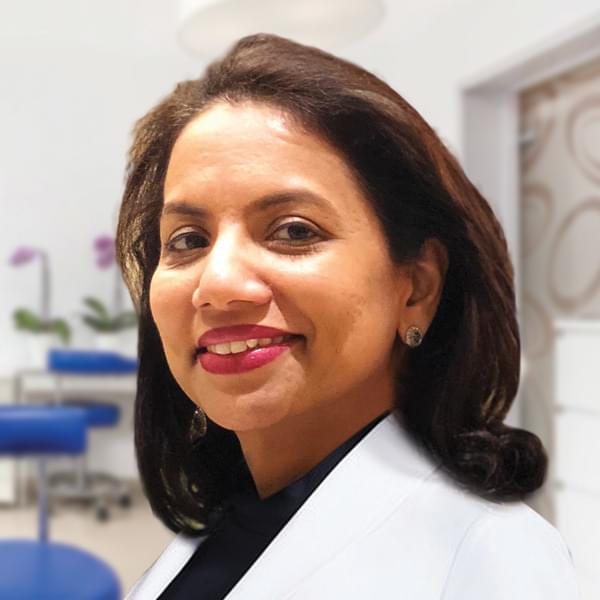 DENTIST, Doctor of Dental Surgery, University of Toronto
Dr. Maria Pereira first graduated in 1997 with a Bachelor's degree in Dental Surgery (BDS) Mangalore Manipal University, India and accomplished a gold medal in Oral Surgery. She pursued her dental career in Dubai until 2006. After migrating to Canada, she graduated with honours her second Doctorate Of Dental Surgery (DDS) from University of Toronto in 2011.
Dr Pereira is passionate about dentistry and strongly believes in continuing education to provide the best level of care for her patients. She has developed a keen interest in Endodontics, Cosmetic and Implant dentistry. Her dedication is to provide the highest standards of dental care in a friendly and welcoming environment. Dazzling smiles for a lifetime is her motto to all her patients and their family. Dr. Pereira is often complimented by her patients for her compassionate care style and gentleness.
In her spare time, Dr Pereira loves to spend time with her two beautiful little girls and enjoys baking, music and the art of yoga.